Organisation of Stroke Services
A key factor for quality across the spectrum of stroke care
Across Europe there is wide variation in how stroke services are organised. Yet the way stroke services are organised is fundamental to the quality of care. More reliable and precise information about the structure and organisation of stroke care is needed. This should include registries for monitoring key performance indicators and programmes to certify stroke units.
In terms of emergency and acute stroke care, good organisation includes:
Continuous awareness programmes to promote public recognition of stroke symptoms
Stroke training for dispatchers, paramedics and emergency medical staff
Planning of stroke centre locations and ambulance routes to minimize journey times
The use of validated tools for stroke symptom recognition such as FAST
Centralised admissions
The existence of specialised stroke teams and certified/audited stroke units
24 hour access to brain scanning
Telemedicine for remote areas
Continuing quality improvement processes
Planning so that early supported discharge facilitates the same level of post-acute care in the community as would be provided in hospital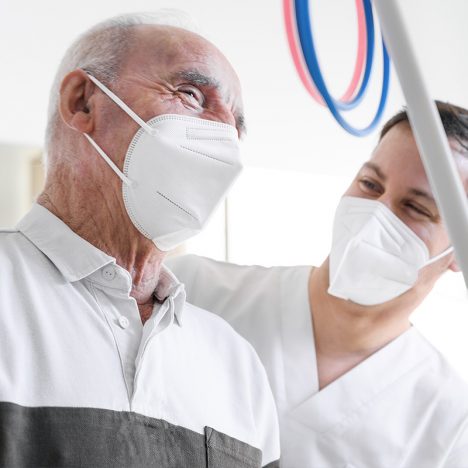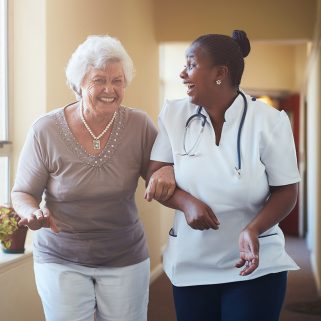 SAP-E Key Performance Indicators
A national stroke plan defining pathways, care and support after stroke including pre-hospital phase, hospital stay, discharge and transition, and follow-up.
At least one individual from the respective Stroke Support Organisation SSO (if existent) will be involved and supported, in an equal way, during the development of each country's national stroke plan or stroke related guideline.
All stroke units and other stroke services independent of sector undergo quality auditing continuously or with regular time intervals (% audited/certified).
Access to stroke unit care for patients with acute stroke (% admitted to stroke unit care <24 hours).
Definitions of selected terms used in the Stroke Action Plan for Europe
Stroke unit: A dedicated geographically clearly defined area or ward in a hospital, where stroke patients are admitted and cared for by a multi-professional team (medical, nursing and therapy staff) who have specialist knowledge of cerebral function, training and skills in stroke care with well-defined individual tasks, regular interaction with other disciplines and stroke leadership. This team coordinates care through regular, multidisciplinary meetings.1
Stroke centre: A hospital infrastructure and related processes of care that provide the full pathway of stroke unit care. A stroke centre is the coordinating body of the entire chain of care. This covers pre-hospital care, ongoing rehabilitation and secondary prevention and access to neurosurgical and vascular intervention. A stroke unit is the most important component of a stroke centre. The Stroke Centre provides stroke unit services for the population of its own catchment area and serves as a referral centre for peripheral hospitals with stroke units in case their patients need services, which are not available locally.1
Comprehensive stroke unit: A dedicated area where acute stroke management is combined with early mobilisation and rehabilitation and secondary prevention, according to the needs of the patient.
Early supported discharge: Early supported discharge is designed to enable the accelerated discharge of stroke patients to their home, providing specialist rehabilitation and social support in a home setting rather than an acute hospital ward. The early supported discharge team comprises a variety of specialist therapists, social and support workers. The team visits patients in their home setting, enabling patients to undergo rehab in a familiar home setting, and thus increasing patient flow and bed availability within the acute hospital.
Registry: A system for collecting process and outcome data at regional or national level that achieves near universal coverage.
Further research and development priorities
Can we identify the most relevant barriers to the implementation of evidence-based stroke care? What is the role of economical aspects?
What is the health-economic impact of strokes and the return of investment in stroke care?
Which are the most cost-effective concepts to improve the organisation of stroke care in countries with limited resources?
Which are the minimum educational criteria for stroke experts (physicians, nurses or therapists)?
What are the optimum numbers and ratios of stroke centres and stroke units for municipal and rural areas?
What is the role of telemedicine systems for acute stroke, rehabilitation and long-term care?
What is the appropriate structure to manage childhood stroke?
How can regional networks of EMS, stroke units and rehabilitation centres be developed most effectively?
How can evidence-based media campaigns be organised in order to promote public awareness and knowledge of stroke signs and the importance of immediate action?
What elements are needed to enable more effective participation in decision making among patients and relatives?
References
1. Waje-Andreassen U, Nabavi DG, Engelter ST, et al. European Stroke Organisation certification of stroke units and stroke centres. Eur Stroke J 2018; 3: 220–226.