The implementation of the Stroke Action Plan for Europe is guided by a Steering Committee that comprises of expert members from both ESO (European Stroke Organisation) and SAFE (Stroke Alliance for Europe).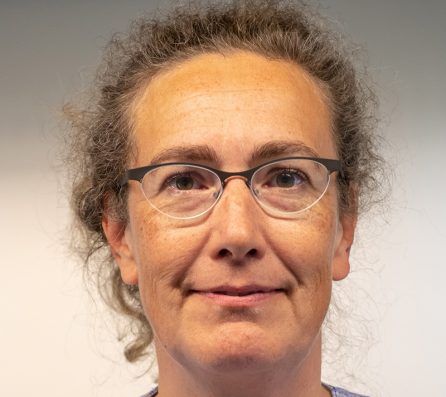 Hanne Christensen, MD, PhD, DMSci, FESO, FEAN, FWSO
Chair
Professor of Neurology, University of Copenhagen and Bispebjerg Hospital
hanne.krarup.christensen@regionh.dk
I have worked with stroke for 25 years, in clinical practice, with improvement of organization and quality of care as well as with clinical stroke research. My clinical practice is mainly in acute stroke care and I continue to do acute stroke call.
My motivation to apply for the position as chair of the implementation committee was that the SAP-E was a great approach to the major challenges in the stroke field, why I was delighted to get the opportunity to push this forward.
Stroke is now a condition that can be prevented and treated based on the significant discoveries of the last decades, however, also in Europe there is still a significant gap between knowledge and reality in spite of the high cost-effectiveness of stroke care.
Quality of stroke care is nothing more – and nothing less – than the care applied to each individual stroke patient: Quality is ensuring access for all stroke patients to best possible evidence-based care and ensuring the necessary support for a life in dignity afterwards.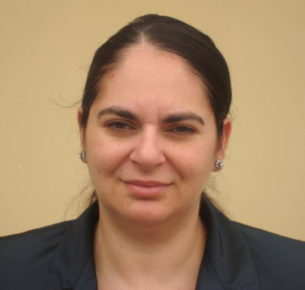 Francesca Romana Pezzella, MD, PhD, BSc, MBA
Co-Chair
Italy (ESO)
frpezzella@gmail.com
Francesca Romana Pezzella, MD, PhD, BSc, MBA, is one of the Co-chairs of the Stroke Action Plan for Europe. Appointed to this role in 2019, she contributes a 25 years' experience on clinical, scientific, and health management matters in relation with stroke, with more than 15 years in Neurovascular Units.
She also brings significant international experience in negotiating, establishing, and designing of roadmaps and monitoring systems. She is also supporter the SAP-E objectives, strengthening the stance of ESO and SAFE in the dialogue with policy-makers and lawmakers:
–  between 2016 and 2020, Doctor Pezzella was Technical Consultant on Stroke matters for WHO, participating in various missions in Central Asia and Eastern Europe (Kazakhstan, Kyrgyzstan, Turkmenistan, Belarus, Ukraine), discussing policies and strategies, with Senior Health Managers and Ministries of Health, promoting at country-level the same objectives of SAP-E.
– between 2009 and 2013 she was a researcher for the "European Implementation Score (EIS, an EU funded program)" focused on stroke. In 2018, she started representing Italy in the Management Committee of COST Action CA18118 (IReNe), a EU funded program under the ESO EAST coordination, for the Implementation Research Network in Stroke Care.
– In Italy, she sits in the steering committees of ISO (Italian Stroke Organization, the main national scientific society on stroke), and is a member of OII (Italian Stroke Observatory), promoting with lawmakers the instances of SAP-E, and collaborating to build a broad network of societies (health professionals) and associations (patients' support) to increase their political influence.
In 2019 she was selected by the Health Departments of Regional Government of Lazio, to coordinate the Stroke-related Training programs for the whole Lazio region.
SAP-E Program, set ambitious yet achievable goals such as: a significant reduction of the incidence of stroke cases and the availability of stroke  care to provide first level of care for all stroke patients across Europe.
With these objectives in mind, this program is therefore the opportunity to strengthen prevention, care, surveillance and monitoring of quality indicators, and ultimately to achieve the extraordinary aspiration toward the improved quality of care.
My motivation towards the SAP-E program originate from the lifelong path I have taken since my internship years, always striving for excellence, improving the lives of patients and families, giving them the opportunity to prevent neurovascular diseases and their consequences, and ensure they can receive the best possible treatment, independently from their nationality, census, gender, beliefs or other orientation.
Arlene Wilkie
Co-Chair
SAFE Director General and Stroke Action Plan for Europe implementation group co-chair
arlene.wilkie@safestroke.eu
Stroke is the biggest cause of adult disability in Europe and impacts on all aspects of life – economic, social, medical, physical and mental health. Immediate attention is needed to ensure that disruptions to stroke care due to COVID-19 do not feed into the health service crisis caused by the pandemic.
The aim of the Stroke Action Plan for Europe is to improve the entire stroke care pathway, from prevention and early treatment, to support and after-care. It will improve outcomes for patients and carers and will be highly cost effective for all countries in Europe. The Stroke Action Plan for Europe will also help reduce the burden of other non-communicable diseases. For example, implementation of appropriate prevention strategies for stroke will also reduce the incidence of dementia, heart disease, diabetes and obesity, which will have a significant impact on wellbeing, life expectancy, and healthcare costs.
Diana Aguiar de Sousa, Portugal (ESO)
Martin Dichgans, Germany (ESO)
Urs Fischer, Switzerland (ESO)
Peter Kelly, Ireland (ESO)
Grethe Lunde, Norway (SAFE)
Chris Macey, United Kingdom (SAFE)
Bo Norrving, Sweden (ESO)
Cristina Tiu, Romania (ESO)
Robert Mikulik, Czech Republic (ESO)
Simona Sacco, Italy (ESO)